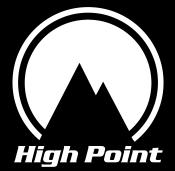 Copyright 2015 by HighPoint Products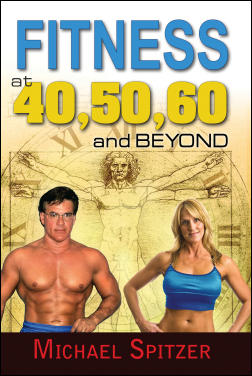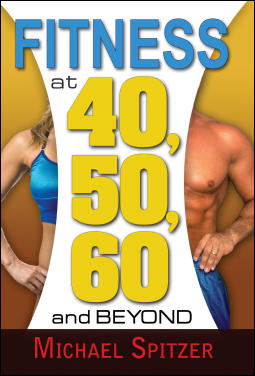 BOOK - Fitness at 40,50,60 and Beyond
The #1 top rated guide for weight loss and fitness after age 40.
Also beneficial for people of all ages.
Select Cover Option, then Add to Cart.
$17.95
All books ordered direct from this site are autographed
by the author.
Available with two different covers, same great content!
Shirts, Water Bottles, Gym Bags, Embroidered Caps
You have chosen to get in better shape. You have read the book, learned what really works to lose weight and build healthy muscle after age 40.
You are motivated and ready to start making big changes to your body.
Show the world you are ready to reach new HIGHPOINTS in your life.
Below you will find a variety of products that will help you get geared up and ready to take charge of your new fitness lifestyle.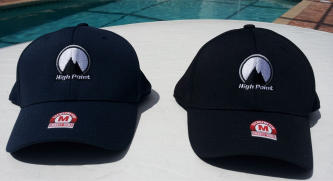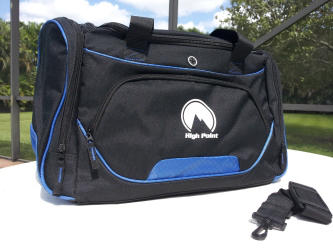 Embroidered HighPoint Logo Cap
Genuine AMERICAN NEEDLE "TechStretch" cap with precurved visor and shaped crown.
Caps are Available in 2 colors -
Navy Blue
and
Black
Caps are also available in 2 sizes- Medium and Large.
As a general rule, most women and also men under 175 pounds usually find a medium to be the
best fit. Large sized caps are a good fit for men over 180 pounds and/or individuals with larger
heads.
Click here for full product details and enlarged photographs
Select Color & Size, then Add to Cart.
$15.00
Deluxe Gym Bag with HighPoint Logo
Large duffel style gym bag made from durable 600D polycanvas.
Features two gusseted side zip pockets. Large front pocket and organization panel.
Features a black and blue color scheme that matches our HighPoint water bottles, caps, and
shirts.
Removable shoulder strap.
11-1/2" x 20" x 11-1/4".
Click here for full product details and enlarged photographs.
$24.00
24 oz. BPA-free Squeezable Water Bottle with HighPoint Logo
Genuine SPECIALIZED brand water bottle.
Made in the USA.
BPA- Free. Manufactured using LDPE # 4 food grade plastic.
These bottles are identical to those use by professional cyclists and other athletes.
Very squeezable and top-shelf dishwasher safe.
These are not the cheap plastic water bottles you see in some retail stores, these are high
quality water bottles for active people.
Note - I have been using one of these 3-4 days per week for the last 5 years and it is still holding
up strong.
Click here for full product details and enlarged photographs.
$6.00
100% Cotton T-Shirt with HighPoint Logo
Hanes Tagless shirt.
Made with 6.1 ounce pre-shrunk cotton.
Shirts are available in 3 sizes - Medium, Large, Extra-Large.
Note - My favorite workout attire is a pair of sweat pants and one of these t-shirts with the
sleeves removed.
Click here for full product details and enlarged photographs.
Select Size, then Add to Cart.
$12.00